Alpha-Hydroxy-Acid and Beta-Hydroxy-Acid are words that we use everyday at our clinic, but we recognize that those words aren't in everybody's day-to-day chit chat. On this blog we are going to break down for you exactly what our Cytoclear serum is and why you need it in your routine.
For starters, you may have questions like – "Well, What even is a serum?". It's pretty simple really, think of your serum as your product that will do most of your heavy lifting. Outside of seeing your esthetician on the regular, your serum is going to be your most potent targeted treatment for your specific skin concerns in your routine. So say that your skin is looking a little dull – you are seeing your esthetician once a month for your facials but around one week after you feel that your skin isn't as glowy and even as it once was. Adding an exfoliating serum into your skincare routine daily, delivering it with potent active ingredients will help maintain the results from your facial and overall just keep the skin in tip top shape.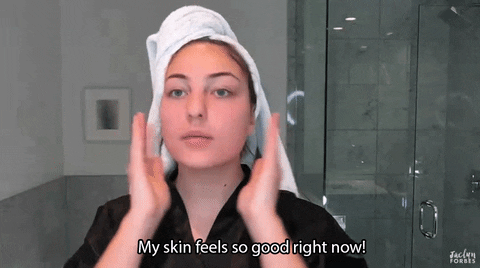 So, why exfoliate? Exfoliation is key for a healthy, fresh looking complexion. The reason why that is is due to the fact that when we are out living our best lives, our skin is constantly shedding dead skin cells. When dead skin cells begin to build up in the pores, the pores then become clogged resulting in texture and breakouts on the skin accompanied by dullness. For those who have acne, dead skin cells are shed at an even more rapid rate and are built up quicker in the pore than those who don't, which is why exfoliation is such a major step in clearing up your skin. Usually when people think exfoliation, they think about the traditional aggressive fruit scrubs, that work by sloughing off dead skin cells.Chemical exfoliation is the use of different acids that work to break away the bonds between skin cells, loosening up the dead skin so it can be easily flushed away. We like to think of it as little PAC-MAN going into the pore and eating all of the dead skin cells away. 
Now, remember what we said about serums? They are our potent power lifters, waiting to target all of our skin concerns. So, exfoliating basically gives us the best version of our skin, so why not add in an exfoliating serum?
Adding an exfoliating serum into our everyday skincare routine will result in a clearer complexion that is more even in tone and texture. Now enter Cytoclear serum. Cytoclear is a specifically formulated serum with three different types of exfoliating acids to help fight acne, discoloration, scarring, reduce inflammation and brighten your overall complexion. It also contains hyaluronic acid, which helps reduce the appearance of fine lines and wrinkles. Altogether, CytoClear leaves your skin acne free and glowing.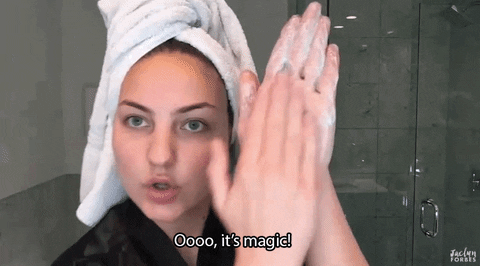 Now that you know why you need a chemical exfoliant in your routine, adding it into your routine will be a no brainer. First, you'll want to cleanse and tone the skin as you usually do, then follow up with your cytoclear and then your moisturizer- if you need guidance or have any extra questions our skin clinic is always happy to schedule a virtual or face to face consultation.